St. Pölten University of Applied Sciences
Campus-Platz 1
3100 St. Poelten, Austria
About Campus St. Pölten
The St. Pölten UAS is a provider of performance-oriented university education with a strong practical relevance in the areas of Media, Economics, Digital Technologies, Computer Science, Security, Rail Technology, Health Sciences, and Social Sciences.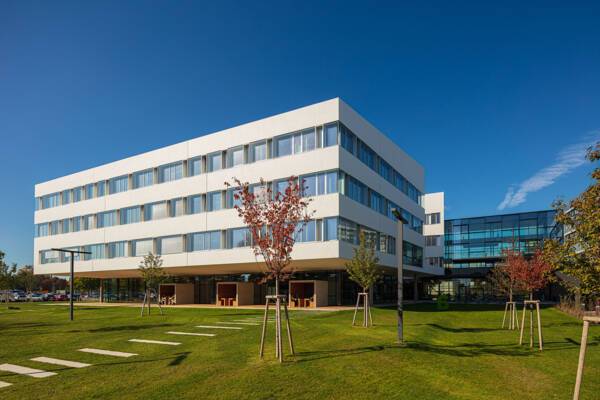 Today our UAS has approximately 3,700 students in 26 study programmes and numerous further education programmes. In addition to education, the St. Pölten UAS engages in intensive research. It carries out scientific work in the aforementioned areas by adopting a cross-institutional and interdisciplinary approach.
The study programmes maintain a constant dialogue with the institutes which continuously develop and implement application-oriented research projects with a strong practical focus.